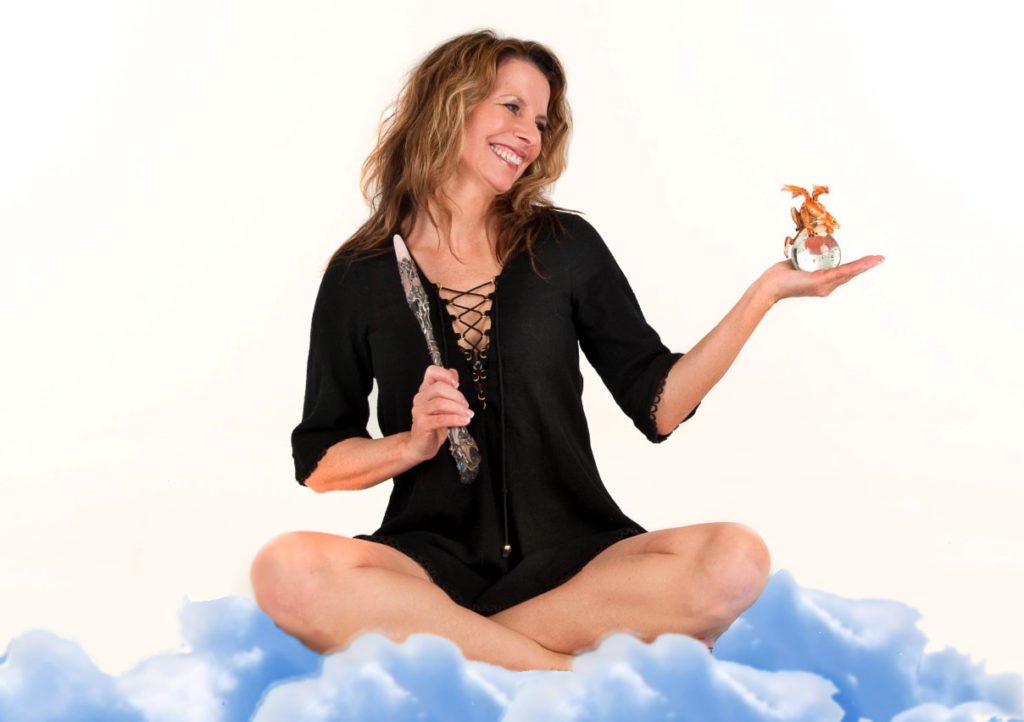 Meet Colette Marie Stefan
Colette Marie Stefan is a magical speaker, and intuitive artist, with a great sense of humor, who shares universal, life-transforming information to provide energetic upgrades that will inspire you to soar with her to new heights (in the way of the dragons) at seminars around the globe.
She has been the featured guest of many radio shows and tele-summits as well as captivating the air-waves with her hit radio show "The Truth Is Funny… shift happens", as an open invitation for you to call in and experience the joy of shift.
Colette's books include The Truth Is Funny …. shift happens (stuff you wish your mom had known to tell you) and is a co-author of Lifesparks, Stories to Illuminate, Inspire and Ignite as well as revolutionary, Call To Dance Manuals (adult colouring books) and her blog, Adventures of an Activated Goddess!
Her state of the art, seven layer program, Call To Dance, features her powerful  artwork and Energy Correcting Cards from Tails From The Vector. At her integrative live events participants put the information into practice to specifically address the needs of everyone attending for an entire weekend.
She also offers Float Your Boat Tele-Shifting Conferences and is available for private consultations as well as speaking engagements…  Shift Happens Energetic Upgrade Live Talk Events.
 "One of the side effects of using your intuition is the creative genius that comes along with it. Many of the people whom I have worked with experience a spike in their creativity that moves them to express themselves through art, writing poems, books and music, dancing, etc. Therefore it comes as no surprise that in 2007 Ahnje, Crystal Queen announced her presence as the first dragon in a series of Inter-Galactic Dragons from The Federation of Light who make their presence know through my intuition as a completed painting that evolves into a dragon tale from the variations of space/time."